Customer Reviews
About Me
By Tim C.
Atoka, OK

"Patriot Roofing was,extremely professional, punctual, trustworthy and aware of my personal request...they went above and beyond..."

By Donald & Lona L.
Seminole/Maud, OK

"Josh was really professional. The crew came out and got the work done that was agreed upon. The materials were better than what..."

By Julia B.
Meeker, OK

"VERY SATISFIED WITH THE WORK AND ALL OF THE EMPLOYEES WERE VERY NICE AND EFFICIENT."

By Jeffery M.
McLoud, OK

"Excellent service! The company went well above and beyond my expectations, work was completed fast and professionally done..."

By Janet P.
Harrah, OK

"Following the hail storm I called the insurance company. While waiting on the adjuster to arrive, Clint Neher, Patriot..."

By Judi A.
Harrah, OK

"I couldn't be more pleased! They were timely, answered all of my questions, and kept their word. The biggest surprise I had..."

By Frank M.
Harrah, OK

"They were easy to work with and transparent. A mistake was made with the brand of roof lining to be used on my house but they..."

By Ashley S.
Harrah, OK

"Excellent company. Very personable. Clint went above and beyond to make sure everything was done perfectly, on time and at no out..."

By Lynn W.
Tishomingo, OK

"I WAS PLEASED WITH THE WORK PERFORMED BY PATRIOT ROOFING. THE CREW THAT PREFORMED THE WORK WAS VERY PROFESSIONAL. WESTON WAS AN..."

By Jason L.
Tishomingo, OK

"WORK WAS DONE IN A PROFESSIONAL WAY. I WAS KEPT IN THE LOOP WITH EVERYTHING THAT WAS GOING ON. I WAS VERY PLEASED WITH THE WORK..."
Testimonials
from customers I've helped!
Josh Puckett

from

Patriot Roofing, LLC
Title:
Owner
Hometown:
Norman, Oklahoma
I was born and raised in Norman, Oklahoma. A graduate of Noble High School. Boomer Sooner!
I started my construction career doing painting and siding during college. Shortly after starting, I was approached by a roofing company who was impressed with my professional appearance and work ethic. They hired me immediately and my roofing career began. I have since worked storms all over the country. Although traveling was detrimental to my family life, the experience and knowledge I've gained in the insurance restoration industry has been vital to our success as a company. This gives us a huge advantage over local companies who have only worked their nearest town. In 2012, I gave up traveling to start Patriot in my hometown of Norman. I felt our area lacked a true insurance restoration contractor. We were determined to become "THE" company to call for hail damage.
Since starting Patriot, we have completed over 1000 Oklahoma re-roofs. We now operate statewide. It's not just numbers for us, it's also about our customers. We have established ourselves as a top service provider in our local market, all while maintaining a glowing reputation. Since we started our company, we have outgrown 3 different locations and now employ over 20 Oklahoma residents. We refuse to settle for industry standards; We are setting the standard.
There is no such thing as a perfect contractor, but it is how we handle these imperfections that defines us.
Videos from projects I was involved with: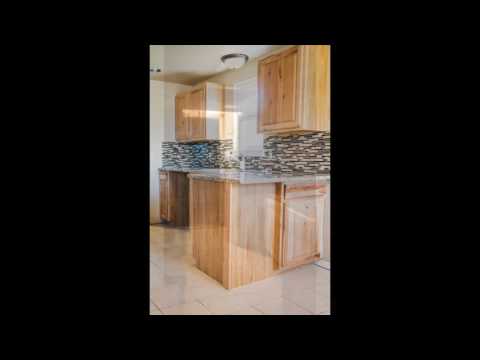 House Flip Moore, OK
This is a home we flipped in Moore, OK. Complete renovation from top to bottom. Purchased, renovated, and...
Watch Video
Related Videos
Photo galleries from jobs I've worked on:
Before and after photos from jobs I've worked on: