Roof Coating in Central Oklahoma
Protect Your Home With Quality Roof Coating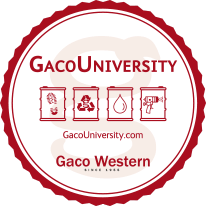 As Gaco Qualified Applicators we offer industry-leading specialty coatings for roofs and quality installation that will meet and exceed our customer's expectations.
If you have a roof leak or damage to your roof there may be more options than just roof replacement you can do to fix the issue. Patriot Roofing, LLC has a cost-effective and quality roof sealant system that will help you avoid the hassle, cost, and time of fully replacing your roof. Roof coating can be applied directly to the existing roof surface, creating a seamless membrane that protects your roof against pooling water, UV light, and severe weather. This easy application has saved countless homeowners both time and money when upgrading their roof.
As a Gaco Western Qualified Applicator, you can trust the roofing professionals at Patriot Roofing, LLC to use only the highest quality materials and products to coat and seal your roof. We use quality roof coatings such as GacoFlex silicone, acrylic, and polyurethane. Whatever kind of roof coating your home requires, Patriot Roofing, LLC can help!
We offer roof coating in Norman, Edmond, Moore and nearby areas of Oklahoma, and provide free estimates on all potential roof work!
Types of Roof Coating
There are a variety of roof coating materials we use, and we work with each homeowner to figure out which type would be best for your wants and needs. Our trained roofing contractors will help you understand the pros and cons of each material and which one will be best for your roof. All roof coatings will restore the roof and protect it against severe weather and ultraviolet rays. We offer a variety of Gaco roof coatings and accessories including:
Silicone Roof Coating
Acrylic Roof Coating
Polyurethane Roof Coating
Epoxy Roof Coating
EPDM Rubber Roofing
Benefits of Roof Sealing & Coating
Roof repair and roof replacement can be a time-consuming and labor-intensive process that can cost a lot of money. Roof coating is often half as costly and helps increase the lifespan and value of your home. Since many roof coatings contain reflective properties they also help reduce energy costs by keeping the surface temperature of your roof low which in turns decreases the temperature inside your home.
Roof coating is also the ideal solution for damaged or leaky flat roofs and low-sloped roofs. The coating can easily be applied over an already existing elastomeric roof coating, as well as on metal roofs, built-up roofing, mineral cap sheets, and weathered single-ply membranes (EPDM, TPO/CPA).
If your home needs roof sealing, look no further than the roof coating experts at Patriot Roofing, LLC! We offer free roof coating cost quotes to homeowners in Central Oklahoma and nearby areas of Oklahoma.
Looking for a price? Get a no cost, no obligation free estimate.