Norman, Edmond, Moore Roof Replacement Contractor
Quality roofing systems & craftsmanship you can count on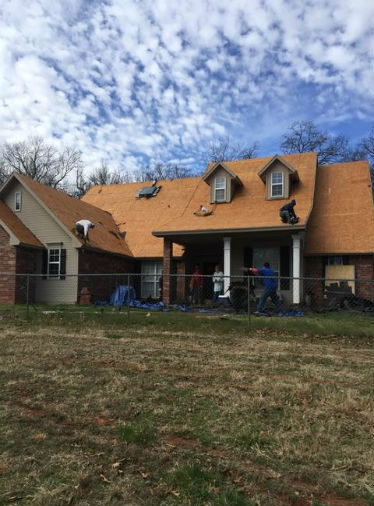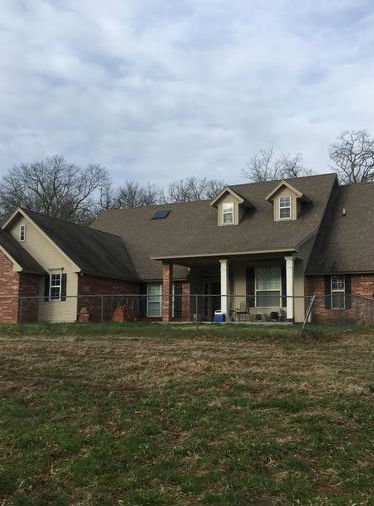 Patriot Roofing, LLC are the local experts for roof replacement in Central Oklahoma, and we can help you get the perfect solution for your home.
We offer asphalt, metal, energy efficient roofing and more. Our experts are fully trained and certified to handle all aspects of full roof replacement. All roofs eventually break down and need replacing, so when you need a new roof trust us to provide you with the best solution! If you're interested in a roof replacement, call us today at 1-405-261-4234 or contact us below to get started.
Reasons you may need a new roof
Worn out roof: All roofs will eventually need replacement, regardless of maintenance or material. If you see missing or broken sections of shingles, roof leaks, damaged flashing, or other problems, repairs may not be enough. If your roof frequently needs repairs or is past warranty, roof replacement could be the the more cost-effective option. Our experts can evaluate your roof and recommend the right solution for your home.
Storm damage: Another common cause for roof replacement is storm damage. Even the most careful homeowners can't do anything about severe weather, and unfortunately many homes are affected by natural events like high winds, hail, and falling trees. If your home has suffered any type of storm damage, we can help! Our roofers can quickly and effectively return your home to normal and keep the inside dry and protected with a durable new roof.
Cosmetic upgrade: Of course, not all roof replacement has to come from negative causes. Many homeowners elect to replace their roof simply for the aesthetic value, as a new roof can completely change the look of a home. If you are re-painting or re-siding your home, adding a new roof to the process can make your entire house look brand new! A new roof will increase curb appeal and property value, making it a very beneficial home improvement project.
GAF Roofing Warranty
At Patriot Roofing, LLC we're proud to work with GAF and provide an industry leading roofing warranty that includes all of the following:
Lifetime manufacturer and labor warranty
Covers entire roofing system
Fully transferable
GAF's lifetime manufacturer and labor warranty makes roof replacement safer than ever!
What roofing materials are best for your home?
A solution for every situation. Even if severe weather forced you into a roof replacement, we can provide a fast, effective solution.
There are a wide variety of roofing materials available to homeowners, and each comes with its own benefits. Choosing the right one to match the design of your home and neighborhood while staying within weather restrictions and budget is important. Our available roofing materials include:
Products
Roofing Shingles
GAF offers three distinct levels of shingle quality and protection, plus a remarkably affordable slate shingle option. We'll help you select the one that is right for your home's design and location.
Three-Tab (3-Tab) Shingles
Affordable basic protection for projects on a limited budget.
Timberline® Lifetime Shingles
Protect and beautify your home with Timberline®, North America's #1-selling shingles. Timberline® shingles now have a lifetime limited warranty!
Designer Lifetime Shingles
Beautiful, stylish, and exceptionally durable, Designer Lifetime shingles will make your home the envy of the neighborhood!
Get your free roof replacement cost estimate today!
At Patriot Roofing, LLC, we understand that it can be difficult to know what steps to take when considering a roof replacement. We will work with you every step of the way to ensure that you are getting exactly what you want and need at a cost you can afford. We also work hand in hand with homeowners to guide them through the entire insurance claim process.
It doesn't matter what your motivation or needs are -- we always provide high-quality roofing solutions that will last for years to come. Call us today to get started with a free roofing cost estimate! We proudly serve in Moore, Edmond, Norman, Oklahoma City, Shawnee, Choctaw, Newcastle, Newalla, Blanchard, Tuttle and throughout the surrounding areas.